New Jersey Mass Excavation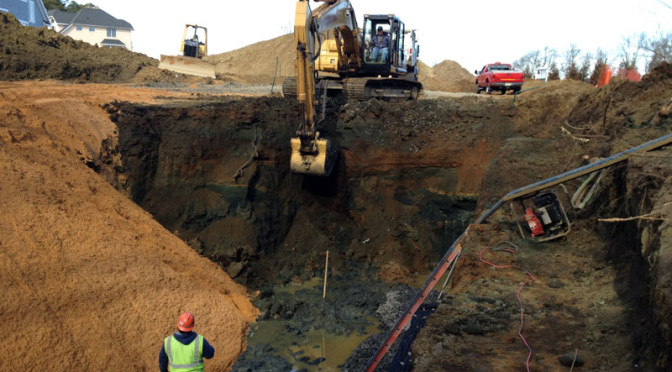 From your construction-ready plans, Petruzzelli Bros can perform all excavation, site grading, and pad preparation for new buildings or paved surfaces. We use the best equipment and the latest application techniques available in the industry. This allows us to work with increased efficiency and accuracy, with the end result of competitive pricing and superior value to our customer.
Petruzzelli Bros. Excavation Services
Land Clearing
Site Excavation
Material Removal
Excavation of Foundations
Rock Stabilization and Removal
On-Site Material Screening
Utility Trench Excavation
Preparation for Prefabricated Foundations
Grading and Compaction
The initial grading phase includes clearing and grubbing away any vegetation on the site, removing any surface improvements that will not be incorporated into the new design, and verifying the site topography to ensure the grades given on the plans (existing grades recommendation regarding bearing characteristics of the site. This involves over excavation of the footing bearing soils, importing materials/if required. Once the rough grading is complete, the site is as-built to make certain that our work is performed according to design.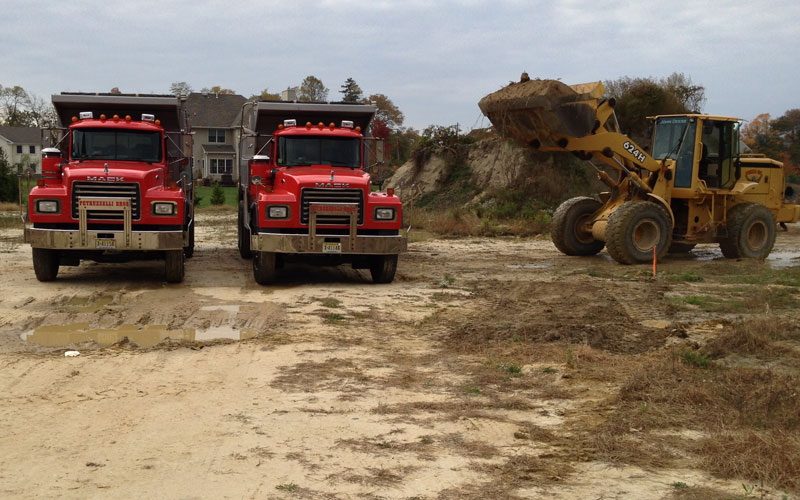 Since the late 1960' our team at Petruzzelli Bros Excavating has been moving the earth on The tri State area's largest site projects. Today, we tackle the toughest sites in Red Bank, Shrewsbury, Long Branch, Rumson and Monmouth County.
Our diverse capabilities prepare us to deal with varying site conditions and execute multiple trades, saving both time and money.
We specialize in projects with demanding schedules, multiple technical capabilities, and heavy resource requirements. With our highly trained management team, experienced field crews, and one of the largest equipment fleets available, we are prepared for any challenge.