New Jersey Snow Removal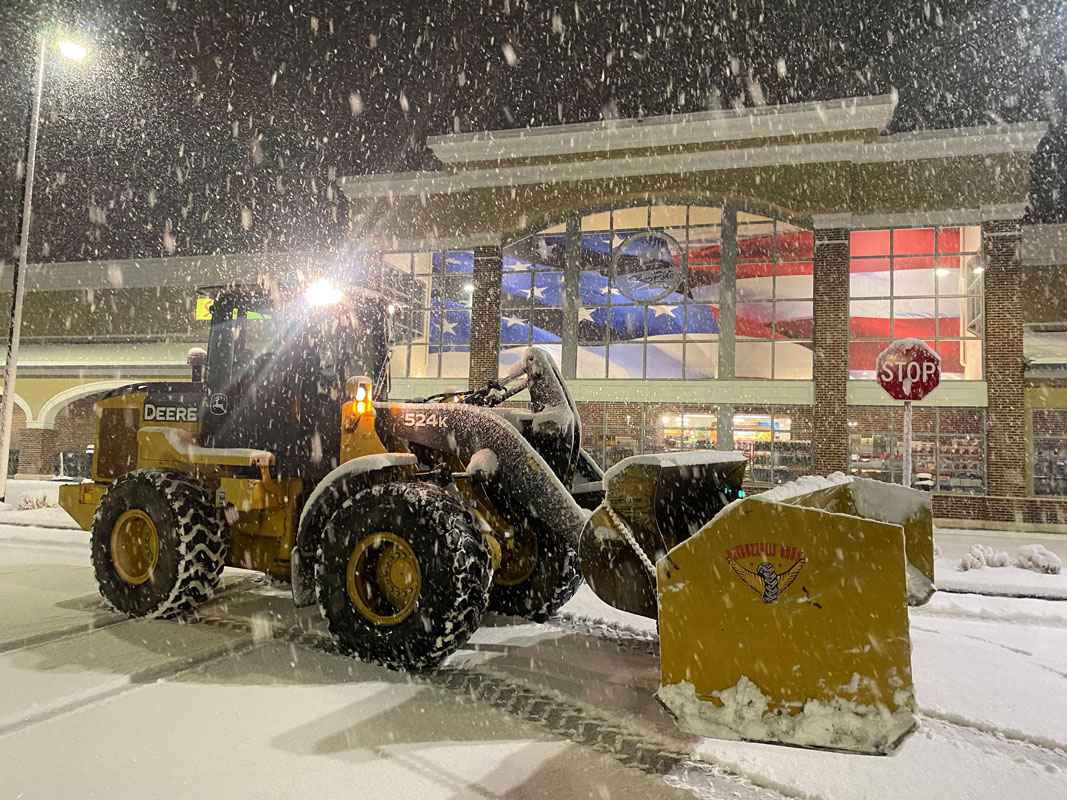 Petruzzelli Bros. features snow removal services for your commercial property
Petruzzelli Brothers specializes in snow removal services for commercial properties in Shrewsbury, Red Bank, Rumson, Ocean Twp., and surrounding communities in Monmouth County.
We have a wide range of equipment to handle all of your snow removal issues and needs. From pickup plows, to compact loaders to 16-foot pusher plows – we've got you covered.
We subscribe to a state-of-the-art weather forecasting service that specializes in local forecasts specifically for our region, so we can always stay in on top of the weather conditions for our service area.
Petruzzelli Bros. supplies and installs their own salt/ice malt.
We are constantly keeping our 100 ton salt bin stocked to make sure we are prepared for any winter storm that comes our way. We also supply bulk salt to the public, whether you are a contractor or homeowner with a pickup truck we've got you covered with all your salt and ice clearing supplies.
Rock Salt sold in BULK or Calcium Chloride bags for your convenience. With a Pick Up friendly machine and certified scale, it is easy to come in and out at our convenient location on Shrewsbury Ave.
Never be caught unprepared again.
At Petruzzelli Brothers we understand how costly and serious a lawsuit can be for businesses who do not clear snow from their properties, that's why our dedicated team and equipment are ready 24/7 support the needs of our clients when the snow starts falling. Don't let your business get left on the sidelines just because a little snow is on the ground.
Snow Removal, Ice Removal, Snow Plowing. We Do it all.
Looking for snow removal services? Give us a call:
732-542-4685
The next time a winter storm rears its ugly head you will be glad you did.