Top Soil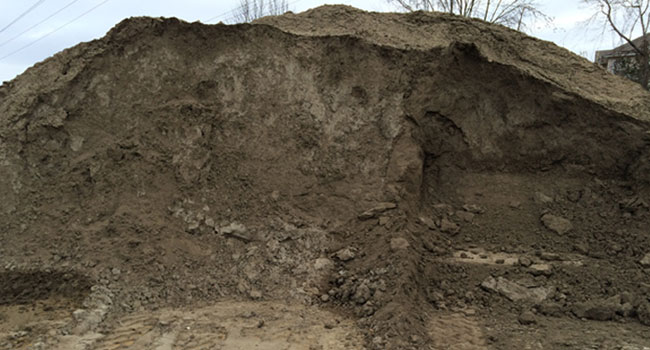 Top soil is used as the uppermost layer of soil in your yard or garden, and provides nutrients and minerals to the plants, trees and grass.
Read More →
We have a fully stocked supply of top soil near Red Bank, Little Silver, Middletown and surrounding towns. Stop by Petruzzelli Bros. the next time you are planting a new garden, putting down grass seed or builing a new bed in your yard. Top soil has a number of versatile uses. It can be used for borders between sections, base for lawns and plants and to improve the natural soil or it is low in nutrients or non existent.
Top Soil Info
When putting down a new lawn, you will need to fill at least a 4 inch layer of topsoil to accommodate the seed.
New flower or plant beds will require 8 inches or more of topsoil depending on the type of plants or trees you are planting.
Topsoil is available in three grades: premium, general-purpose and economy. We carry all different grades of topsoil to help homeowners and contractors.